We can make you a beautiful, professional music video for an unbelievable price. Check out the results and judge for yourself.
We are a music recording studio Perth and a music video production company. We have a professional music studio set up to record and produce a wide variety of musical styles. We record everything from acoustic blues to full bands to modern Trap and other bass driven styles. We even make Punjab style Bangarra for the Indian market. we have a music video production business that makes beautiful professional videos to help your music reach it's target audience and give you what has become the most important tool for music promotion ever devised… The quintessential YouTube calling card.
Ktown Productions is based in Kwinana near Perth WA.
If you're after a great deal, check out our recording and music video packages.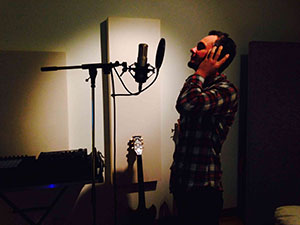 Pop, Indi, Metal, Acoustic? Whatever you do, we do. We do it to a world class standard and we do it at great rates. Ktown recording studios Perth is a spacious, modern and air conditioned playground for the musician.